Old School Chicago Blues is coming to downtown Belleville! This is a CD Release show! Harpdog's latest CD was recorded in San Fransisco and features many special guests befitting his rise in popularity. CD buyers will love the 16 page booklet that's included. It contains short biographies on guests Big Jon Atkinson, Carl Sonny Leyland, Charlie Musselwhite, Danny Michel, Jimmy Morello, Kid Andersen, Little Victor and Rusty Zinn.
Harpdog Brown will be touring with the young and uber talented Jordie Edmonds on Guitar and the exceptional Andy Graffiti on drums (Andy has played with Pinetop Perkins, Colin James, Jack DeKeyser, Morgan Davis, and Rick Fines, just to name a few).
The Belleville Club is the place to be on Thursday October 27th. Tickets are $25 in advance (HST Included).or $30 at the door. Only 85 Seats available for this show so it will be very intimate. Doors open for first come first serve seating at 6:30pm. You can also pickup tickets in person at The Brake Room (open 7 days a week) at the corner of Dundas and Pinnacle Streets.
Genre: Old School Chicago Blues
Similar to: Jimmy Reed, Lightnin' Hopkins,
Be sure to to watch the videos linked below to get an idea just how talented Harpdog Brown is.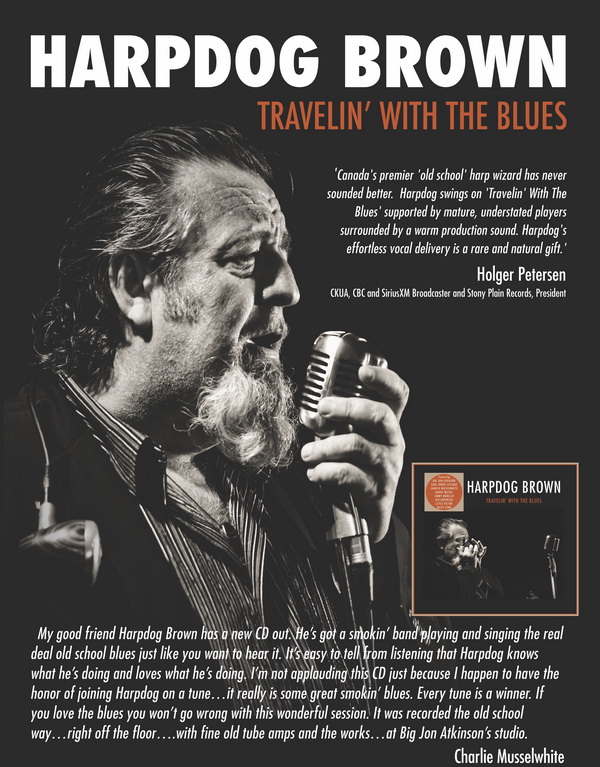 Harpdog Brown & the Travelin' Blues show played the Genesis Theatre last year. Check it out below.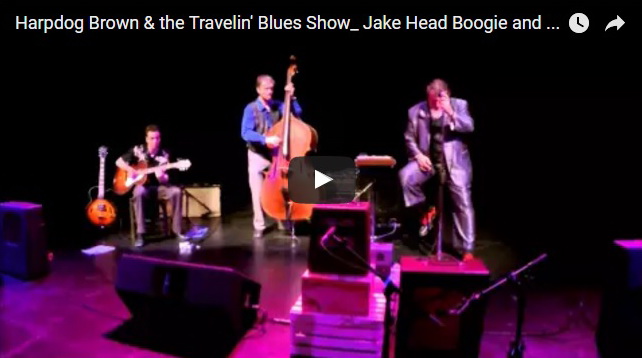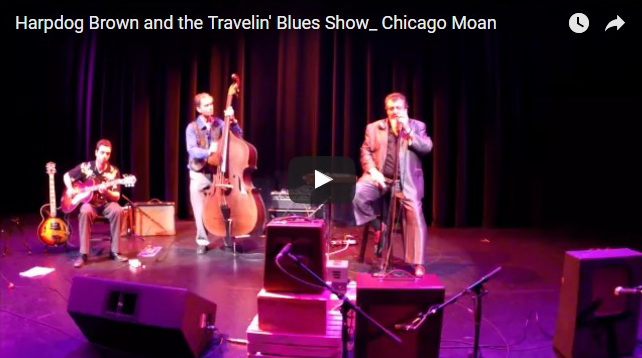 Below is some great older videos of Harpdog showing how versatile he is playing many differnet styles of blues.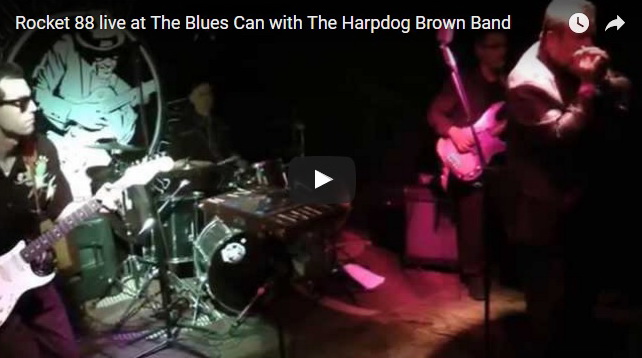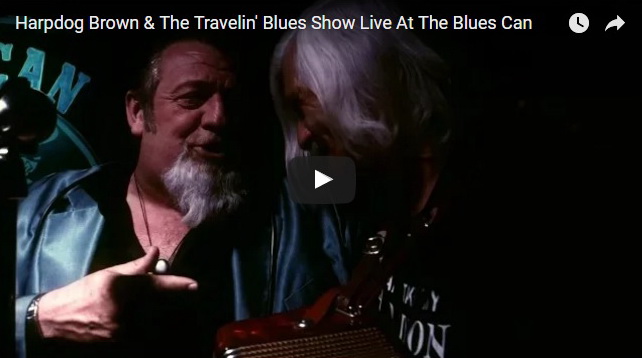 Harpdog BIO
Harpdog Brown is a gifted singer and an imaginative harmonica player that has been a strong force in Canada's Blues scene since 1982.
Born in Edmonton, Alberta and based in Vancouver, British Columbia, he's crossed tens of thousands of miles playing club dates and festivals in Canada, North Western United States and Germany.
Over the years Harpdog, yes that is his real name as his passport will attest, has issued 4 CD's to critical acclaim. Back in 1995 his Home is Where The Harp Iswon the coveted Muddy Award for the Best North West Blues Release, from the Cascade Blues Association in Portland. He is still the only Canadian to do so. A Juno Nomination for the best Blues Release in Canada followed that same year. Teamed up with Graham Guest on piano, his CD Naturally was voted #1 Canadian Blues Album of 2011 by The Blind Lemon Survey. Most recently Harpdog was honoured with his second consecutive Maple Blues Award for Harmonica Player of the Year by the Toronto Blues Society. Add to that a second consecutive nomination for Blues Artist of the Year by the Western Canadian Music Awards. These are outstanding accomplishments that clearly solidify his rise in popularity and a new beginning in his career.
The album that delivered his first Maple Blues Award, titled What It Is, maintained status in the blues and roots charts throughout the year and in fact was ranked #20 worldwide Roots Music Report: Top 100 Blues Albums of 2014. Two songs on that album, Whiskey Bottle and In My Younger Days remained in the TOP 100 Songs for that same year. It is a great collection of live, off the floor originals and a few well placed covers that resonate well with blues fans of every vintage. Harpdog's original How Come is a fan favourite and earned regular rotation on BB King's Bluesville on SiriusXM.
It is clear that Harpdog rules the blues scene in the Vancouver, BC area where his current project, Harpdog Brown & The Travelin' Blues Show is poised to launch a new album September 1, 2016 followed by a North American Tour. After mounting their cross-Canada tour in the fall of 2015, this will be another a collaboration project with none other than Little Victor Mac. In fact Victor is producing the album and will also make a guest appearance. Labeled the Beale Street Blues Bopper and the King of Grit, Victor has played with Hubert Sumlin, Louisianna Red, RL Burnside and is working on his 9th album, Buzzed, Busted & Broke with Kim Wilson, Carl Sonny Leyland and Big John Atkinson.
As Harpdog recently put it, "After more than 30 years of blood, sweat and tears, it feels like I'm just getting started. I'm only 54 - that's young in the blues world!"