GHOST TOWN BLUES BAND from Memphis!
Beale Street comes to Belleville!
SHOW IS SOLD OUT!
Standing room only at the door the night of the show.
Southside Productions is very proud to be bring this award winning Memphis Band to Belleville for the first time ever!
Local Blues/Roots Singer/Songwriter Matt Smith opens the show!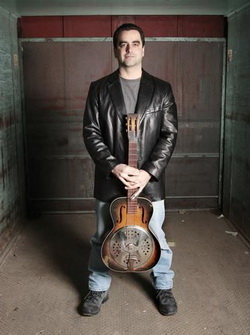 With a shoot-from-the-hip Memphis attitude, and a STAX-busting explosion of modern blues vision, GTBB represents a welcome changing of the guard." -Living Blues Magazine
Beale Street's latest success story, 4-time 2016 Independent Blues Award Nominee, BBMA 2015 Nominee for "Best Blues Band" and 2014 International Blues Challenge Runner-up is Ghost Town Blues Band. Not your grandpa's blues band, their live show has been captivating audiences in the U.S. and Canada with a second-line horn entrance, cigar box guitars and electric push brooms to Allman Brothers style jams and even a hip-hop trombone player.
Horns, harmonies and homegrown instruments combined with an energetic and roots rich festival set makes Ghost Town Blues Band one of the "must see live bands on the festival circuit today." Both Preston McEwen behind the drums and Matt Karner on the bass guitar are a punishing rhythm section behind multi-instrumentalist/frontman Matt Isbell with raunchy cigar box guitar licks and raspy "Dr. John-like, whiskey and gravel-soaked vocals." With the addition of Trombonist Suavo Jones and Taylor Orr on lead guitar, the grooves go from funky to "funk-nasty" as the band gains more notoriety in the blues festival and jam circuit. Ghost Town Blues Band performed all across North America at over 24 festivals in 2016 and already have 20 festivals and 4 international tours booked for 2017.
"GTBB shows what can happen when the past is distilled through young sensibilities, voices, and instruments. This is 21st century blues at its best." -Living Blues Magazine
The Belleville Club is the place to be on Thursday April 6th. Only 95 Seats available for this show so purchase your tickets in advance to avoid disappointment. Discounted earlybird tickets are only available until March 23. Tickets are $30 (hst included) for earlybird and $35 (hst included) for advanced up until the night of the show. Tickets at the door will be $40 (hst included) if any are available (likely standing room only). You can also pickup tickets in person at The Brake Room (open 7 days a week) at the corner of Dundas and Pinnacle Streets.
Genre: Rock, Blues, Funk, Soul, etc.
Bands Influences: The Allman Brothers, Tedeschi Trucks (Susan Tedeschi, Derek Trucks), Albert King, Booker T & The MG's, North Mississippi Allstars, Memphis Slim, T-Bone Walker, Gov't Mule, Jimi Hendrix & many more.
Ghost Town Blues Band is..
Matt Isbell (Guitar/Lead Vocals)
Preston McEwen (Drums)
Jeremy Powell (Keyboard)
Suavo Jones (Trombone)
Matthew Karner (Bass)
Taylor Orr (Lead Guitar)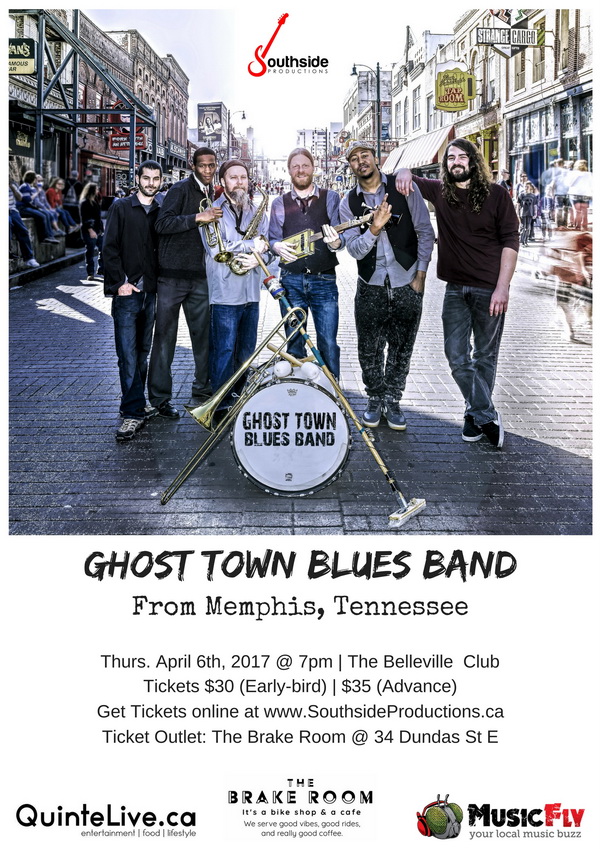 Be sure to watch the videos below to get an idea of how great Ghost Town Blues Band is!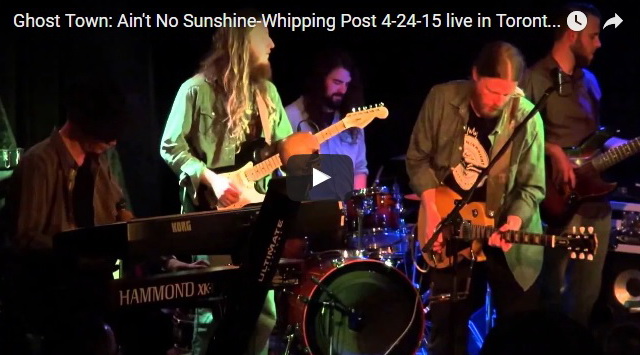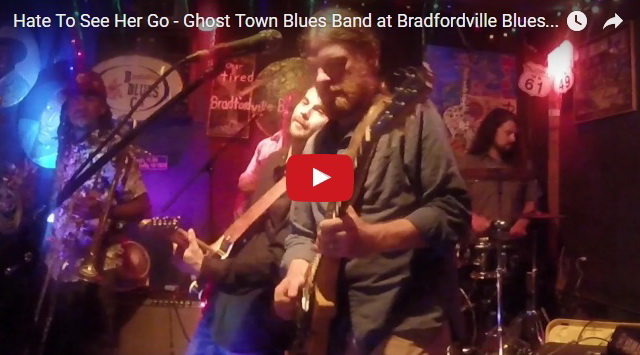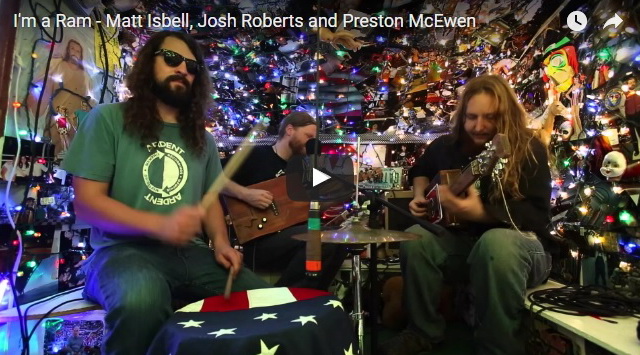 Ghost Town Blues Band has earned the following accolades and awards:
2016 - Best Newcomer Award
-Festival International Du Blues De Tremblant
2016 - Independent Blues Award WINNER
-Best Contemporary Blues Song- "Hard Road To Hoe"
2016 4-Time Independent Blues Award Nominee for:
-Best Independent Blues Rock CD- Hard Road To Hoe
-Best Blues Rock Band
-Best Independent Blues Stage Performance
-Best Contemporary Blues Song- "Hard Road To Hoe"
2015 International Songwriting Competition 3rd Place Winner for:
"Tied My Worries To a Stone."
2015 BLUES BLAST AWARD NOMINEE
for BEST BLUES BAND
Support act for Steve Miller Band, John Mayall, Keb Mo, Bobby Rush, Johnny Lang, John Lee Hooker Jr., Booker T. Jones, Better Than Ezra, Larry McCray, Doyle Bramhall II, Sugar Ray.
2015 performed at B.B. King's Funeral and Musical Celebration on Beale Street
2015 2 months in the top 20 on the LIVING BLUES CHARTS
2015 Top 10 on the Roots Music Report 8 weeks in a row
2015 Top 5 on the Roots Music Report 6 weeks in a row
2015 #39 for the Year on Roots Music Report
2014 International Blues Challenge 2nd Place
2014 BEST OF MEMPHIS Nominee
2014 Best of Yelp Nominee (Memphis)
2013 BEST OF MEMPHIS Nominee
2013 Memphis Blues Society IBC WINNER
2013 International Blues Challenge FINALIST
2012 ROSEDALE BLUES SOCIETY IBC WINNER
2012 Memphis Blues Society IBC - Runner Up
# 17 on the Roots Music Report!! 2011
2011 Memphis Blues Society IBC - Runner Up
2010 Memphis Blues Society IBC - Third Place
2010 WINNER of the Independent Label Music Award (Europe)
# 1 on i-tunes - Austria Oct 2010
i-tunes charting in Denmark 2010