Joey Landreth comes to the Quinte region for the first time ever!
Born and raised on the Canadian prairies, Joey Landreth has grown up with a guitar in his hands. Working as a side man through his teens and early twenties Joey grew up on the road, playing music across genres from gospel to country. At twenty-five Joey joined forces with his older brother as they worked on their first independent project The Bros. Landreth. The band was immediately successful, winning a Juno with their first album, among other awards across multiple genres. The band rose quickly to success turning the heads of musical heavy-weights such as Bonnie Raitt, John Oates and Jimmie Vaughan. In 2016 Joey is launching his solo career. With the rare ability to be at once vulnerable and open yet seriously blow audiences away with his musical proficiency, Joey's career as an independent artist is expected to rise to great heights quickly. -
Sans-Souci in downtown Belleville is the place to be on Saturday June 10th. Purchase your tickets in advance to avoid disappointment. A limited amount of Discounted earlybird tickets are available while quantities last. Tickets are $30 (hst included) for earlybird and $35 (hst included) for advanced up until the night of the show. Tickets at the door will be $40 (hst included) if any are available. Ticket locations at Sans-Souci (240 Front St Downtown) & The Brake Room (open 7 days a week) at the corner of Dundas and Pinnacle Streets.
Genre: Roots/Americana, Country, Blues, Soul
Influences: Born in Winnipeg, Manitoba, Joey grew up surrounded by the music of his father, Wally Landreth, as well as John Hiatt, Donald Fagen, John Schofield, Little Feat, Lyle Lovett, and Bonnie Riatt, all having influenced his own work as a musician. Joey's first touring gig was at the age of 16, and he fondly recalls how "nurturing" and "inclusive" the Winnipeg music scene was and still is today. It was not until he was 27 that he suggested to his brother David that they start playing together. Formed in Winnipeg in 2013, the Bros. Landreth is made up of Joey (guitarist, lead singer, and primary songwriter), his brother David (bassist), Ariel Posen (guitarist), and Ryan Voth (drummer) – both David and Ryan play on Joey's new solo album. The Bros. Landreth's debut album Let It Lie (for which they received a Juno Award in 2015 for best "Roots & Traditional Album of the Year") was released independently in Canada in 2013 and was re-released in 2015 with two new tracks after the band signed a record deal with Slate Creek Records in Nashville in 2014.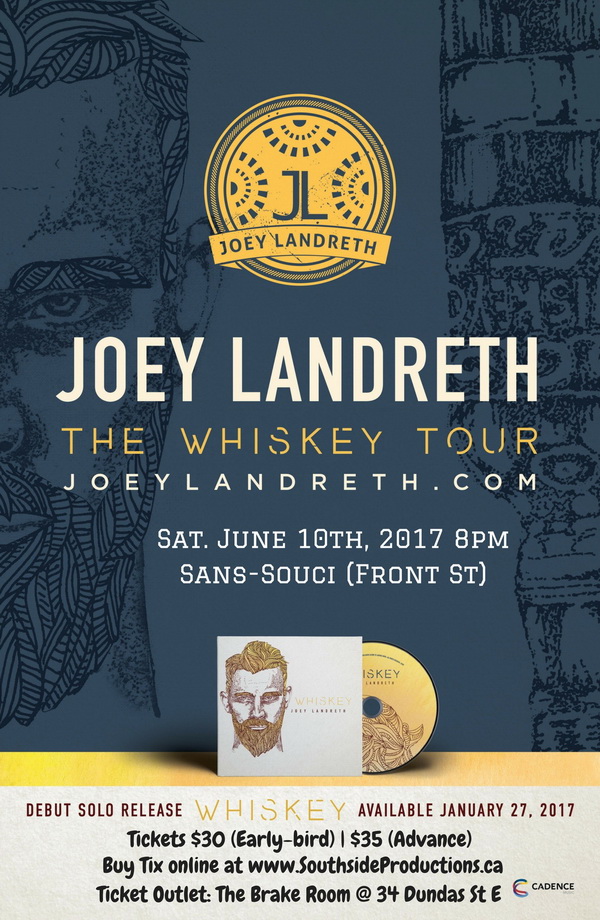 Be sure to watch the videos below to get an idea of how awesome Joey Landreth is!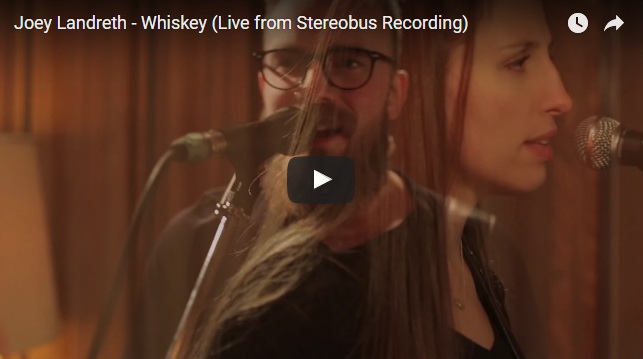 Also be sure to check out the the videos below with The Bros. Landreth. of which you will hear many of these songs...